My dear readers, I'm sorry I disappeared on you. I never planned to abandon blogging but sometimes you just need to step away for a while. When you're feeling vulnerable, like I have been, it can be wearisome and unpleasant to have your entire life on the internet. It's very uncomfortable to feel like strangers have access to parts of your heart that you still have trouble sharing with close friends. Sometimes you realize you just need a little space and privacy. 
I still care deeply about the chronic illness community though and I've really appreciated all the kind messages I've received these last few months. Thank you for reaching out to ask about me. Please know that I still want to be a source of encouragement and hope for all of you. It brings me so much joy to be able to help others suffering from these devastating illnesses. 
I can't promise that I will be up to blogging regularly again but I thought I could at least share a general update for my faithful readers who are wondering what I've been up to. 
This summer hasn't quite gone the way we imagined it would. Early spring was so amazing that I nearly expected my illness would be all but forgotten by summertime.
Instead, the resurfacing of past trauma left me laying in my hammock exhausted and overwhelmed. It set off a chain reaction of insomnia and fatigue that led me to neglect a lot of the things I was doing to detoxify and support my body's healing. That was a big mistake.
I've had swollen lymph nodes and episodes of serious pain (though thankfully they don't last more than a few minutes). I also had to deal with liver pain and nausea. Plus, the wildfire smoke drifting in from the West Coast made me extremely tired, achy and foggy brained.
Several weeks ago, Brett and I decided I was well enough to invest in a real mattress. We were so excited to finally have a comfortable bed! Unfortunately, I started waking up with a swollen face and painful joints every morning. My body felt so inflamed! Blinded by charming ads and reports of low-toxicity it took us several weeks to realize that our new mattress was the reason for the swelling (and not the wildfire smoke). 
Two nights ago, I woke up in the middle of the night with my eyes, cheeks, lips and throat more swollen than any of the previous mornings. I got scared enough that I just started sobbing and making all sorts of hopeless pronouncements. The air outside was clear however and that was when it finally dawned on us that it might be the bed. I started sleeping in my hammock and am already sleeping much better and waking up with less inflammation. Thankfully we can still return the mattress. 
This summer has been a lot harder than I expected but it hasn't been without it's joyful moments. I enjoyed a delightful visit with one of my best friends at the beginning of the summer. I got to hike with her, eat out and do a lot of things I hadn't been able to do with her for several years.
Then my family came to visit last weekend and it was a wonderful opportunity to reconnect. I could still feel the problematic biotoxins from my hometown on them but it went so much better than last year's visit. We were able to hang out outdoors and I experienced no negative repercussions. I even got to swim with my siblings! Best of all, my sister and her new husband are here to stay. They actually moved to South Dakota!
The last two days sum up my summer pretty well. Yesterday I was in pain, I had an awful headache and was horribly fatigued. Except for a short miserable walk outside, I did nothing all day. I spent the evening crying to Brett about how overwhelming it is that I don't have the energy to exercise or help around the house, how lonely I feel and how sick I am of thinking I'm all better only to plunge back into illness again. It's so difficult to be in limbo between health and sickness. Healing finally feels possible and yet it always finds new ways to stay just out of reach. 
Today has been better. I slept in the hammock and woke up with normal-sized eyes and lips. I did my coffee enema. I took my minerals. I talked to a friend on the phone. Then a glorious north wind started blowing in and I went outside to soak up the clean air. The north wind is always the best. I felt well enough to write this blog post. I don't know what tomorrow will bring, but the future always looks a bit more hopeful when the wind is blowing from the north. 🙂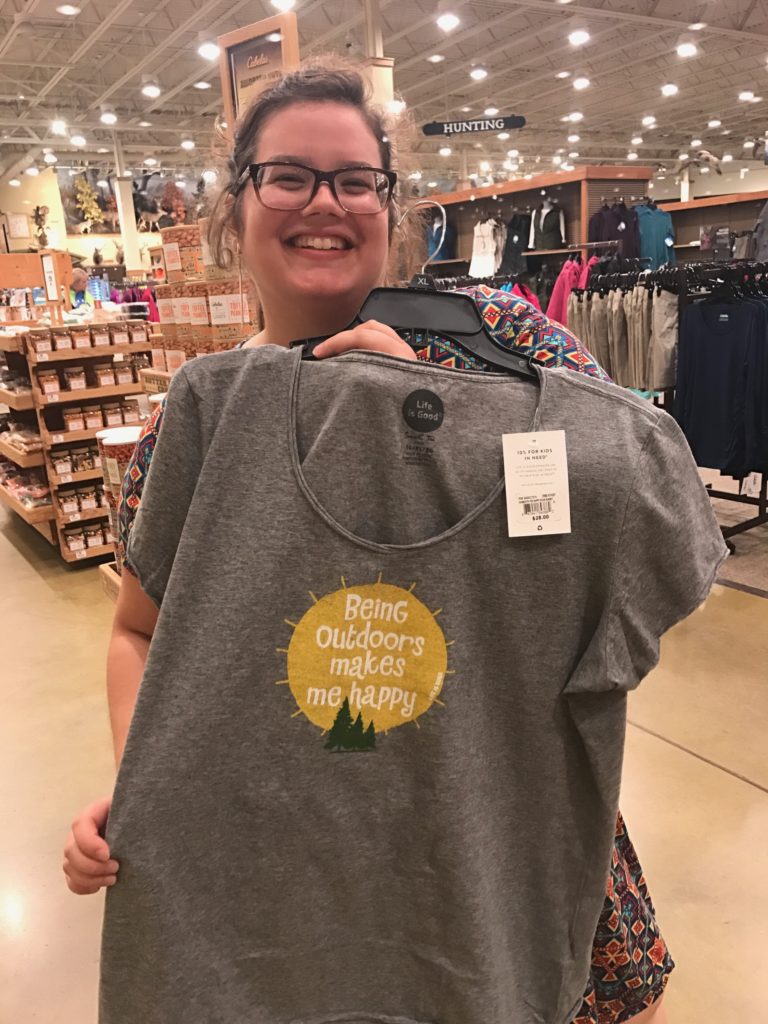 ---
By the way, Brett and I made a beautiful PDF of my favorite resources for suffering souls. I created the content and he made it look fancy with his superduper graphic design skills. It's available for free to my email subscribers. Click here to sign up and receive 5 Resources for the Suffering Soul.