Today we built the shower for our van! First we drilled some anchor pieces in and then we cut and assembled metal pipes to make a curtain rod.
Now all we had to do was put up the shower curtain and place a big plastic tub underneath to catch the water. We didn't want any running water in our van of course, since that would be a risk for leaks. So we're just using Arrowhead water bottles which work great. It's not your typical shower but it is so much better than showering outside in the cold wind. We love it!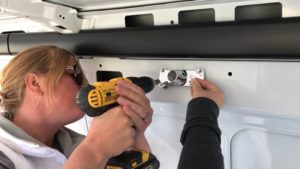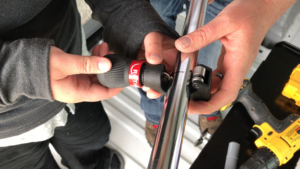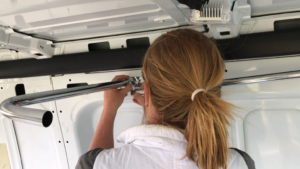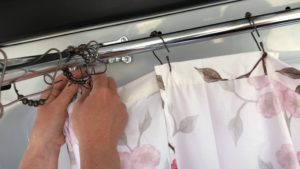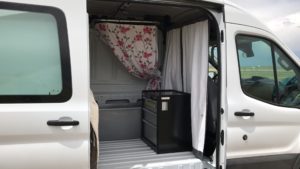 I send out a weekly digest with updates about our adventures. To receive these updates click here.